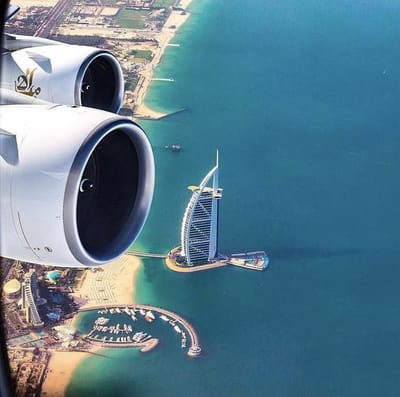 Our mission is and has always been to offer our clients, traveling by private jet charter for business or for leisure, an unparalleled jet charter experience at the best market price.
Who travels private jet?
The range of industries that make use of private charters is incredibly varied – there are the more 'traditional' clientele, such as HNWIs (high net worth individuals), big business, sports teams and the film and music industries. However, we have chartered a number of flights for emergency medical situations too. Even airlines charter – when a plane goes 'sick', quite often engineers and replacement parts need to be transported at short notice. In these cases, a client will need those resources airborne within just a few hours.
Does that mean it's expensive?
Actually, chartering by private jet can be surprisingly cost-effective, especially when embarking on a multi-leg journey, such as a roadshow, where time is of the essence and flexibility is paramount, or flying into a destination that isn't serviced by scheduled operators.
Chartering as part of a small group can also allow you to use a smaller, less expensive aircraft, while spreading the cost. Additionally, if you can take advantage of a one-way empty leg, the cost of chartering is often significantly less.
Let's talk seats
The seating largely depends on the type of aircraft you're chartering. Smaller planes, such as air taxis, are designed to seat between four and six passengers for journeys between one and three hours in duration, so lie-flat seats are out, but they'll generally be more comfortable than those found on your typical scheduled service. The larger the aircraft, however, the more space you're likely to have - and the more luxurious the seats are.
It also depends on the configuration that the owner has chosen – just because you have two aircraft of the same make and model, it doesn't mean they'll necessarily be able to accommodate the same number of passengers.
Do you still have to use a seatbelt?
Wearing a seatbelt is a safety standard across the aviation industry, especially during take-off and landing.
What are the toilets like?
Again, the size of the toilets is entirely dependent on the size of the aircraft – these can range from emergency facilities to a fully-enclosed bathroom similar to those seen onboard a commercial airliner. Some smaller planes used for short hops aren't equipped with these facilities at all so, if this is a requirement, it's always best to check with your charter consultant.
What's the food like?
Dining options depend on a number of factors. Firstly, there's the size of the aircraft: smaller planes will not have the facilities to prepare hot food. Secondly, the duration of the flight – if a flight is too short there simply won't be sufficient time to serve a meal. And lastly, the passenger's preferences matter.